Study at the University of South Florida – the #1 University in Florida for International Student Enrollment
Photo Gallery
Study at the University of South Florida - the #1 University in Florida for International Student Enrollment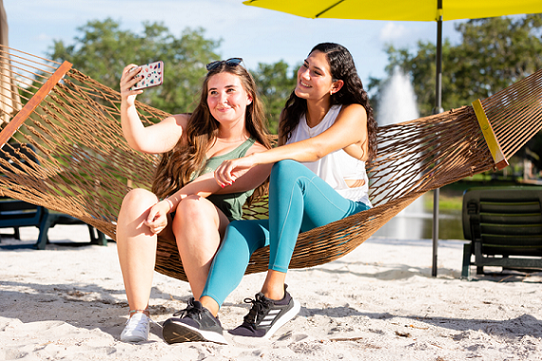 Additional Info
| | |
| --- | --- |
| School Name | University of South Florida |
| Level | L3 – Junior & Senior |
| Field | Arts - Design - Architecture / Art - Design - Architecture, Communication - Advertising / Communication - Publicité, Law - Business / Droit - Commerce, Medical - Paramedical - Pharmacy / Médical - paramédical - pharmacie, Engineering / Sciences de l'ingénieur, Hard Sciences / Sciences dures et physiques, Humanities and Languages / Sciences humaines et langues, Social and Political Sciences / Sciences sociales et politiques, Sports / Sport |
| Exchange type | Exchange Trip / Voyage d'étude |
| Number of students | 1 to / à 10 |
| Social media | http://www.usf.edu and @usfworld (Instagram) |
| Country | United States |
| City | Tampa |
| Zip Code | 33620 |
| Street | 4202 East Fowler Avenue |
| Involved in any student mobility | Yes/Oui |
Welcome to the University of South Florida. We are the #1 destination in the State of Florida for international student enrollment. We are especially proud that our international student body of more than 5,000 students represents more than 140 countries. As a visiting international student, you will feel at home at USF – where we are dedicated to student success.
USF is situated in the vibrant and diverse Tampa Bay region, with campuses in Tampa, St. Petersburg and Sarasota-Manatee. Together, our campuses serve more than 50,000 students pursuing undergraduate, graduate, specialist and professional degrees. Across our 13 colleges, undergraduates choose from more than 200 majors, minors and concentrations, from business and engineering to the arts to health sciences.
U.S. News & World Report has ranked USF as one of the nation's top 50 public universities for five consecutive years, and in 2023 USF earned its highest ranking ever among all universities public or private.
In 2023, USF became the first public university in Florida in nearly 40 years to be invited to join the Association of American Universities (AAU), a prestigious group of the leading universities in the United States and Canada.
You can spend a semester or year abroad at USF through the MICEFA program. Visit: https://micefa.org/
Apply for the presigious Lafayette Scholarship! Every year, with the generous support of the United States Embassy in Paris, the MICEFA provides twenty French university students from our member universities with a scholarship to help fund their exchange abroad. Students are chosen for their academic excellence, for the strength of their project, and for their financial need. Lafayette scholars act as ambassdors during their exchange abroad and work to promote future Franco-American relations in higher education.
Listing Owner
Member Since: October 16, 2023
Contact Owner
You must be logged in to inquire about this ad.