Earn a degree at the University of South Florida – Generous Scholarships for French Students
Photo Gallery
Earn a degree at the University of South Florida - Generous Scholarships for French Students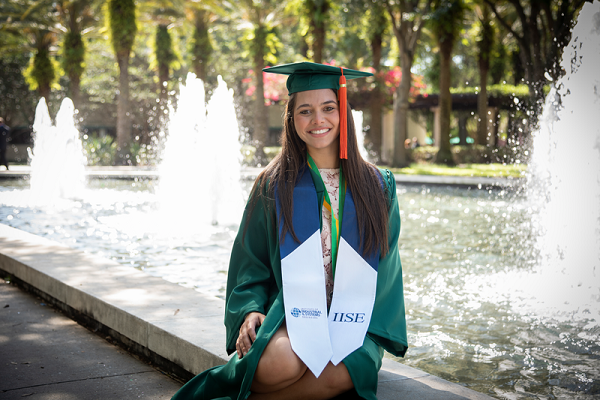 Additional Info
| | |
| --- | --- |
| School Name | University of South Florida |
| Level | L1 – CPGE 1 - DUT 1 - BTS 1 / Freshman |
| Field | Arts - Design - Architecture / Art - Design - Architecture, Communication - Advertising / Communication - Publicité, Law - Business / Droit - Commerce, Medical - Paramedical - Pharmacy / Médical - paramédical - pharmacie, Engineering / Sciences de l'ingénieur, Hard Sciences / Sciences dures et physiques, Humanities and Languages / Sciences humaines et langues, Social and Political Sciences / Sciences sociales et politiques, Sports / Sport |
| Exchange type | Exchange Trip / Voyage d'étude, Undergraduate student exchange (min 3 months) / Échange d'étudiants de premier cycle (3 mois minimum) |
| Number of students | 1 to / à 10 |
| Social media | https://www.usf.edu/ |
| Country | United States |
| City | Tampa |
| Zip Code | 33620 |
| Street | 4202 East Fowler Avenue |
| Involved in any student mobility | Yes/Oui |
Welcome to the University of South Florida. USF provides generous scholarhips to French students seeking to pursue a degree at the University.
USF is situated in the vibrant and diverse Tampa Bay region, with campuses in Tampa, St. Petersburg and Sarasota-Manatee. Together, our campuses serve more than 50,000 students pursuing undergraduate, graduate, specialist and professional degrees. Across our 13 colleges, undergraduates choose from more than 200 majors, minors and concentrations, from business and engineering to the arts to health sciences. USF is also the #1 destination in the State of Florida for international enrollment.
Students from France may apply for the in-state tution rate through the Florida-France Linkage Institute. In-state tuition at USF is approximately $6,500 USD per year. You can learn more about the benefits available to French students through the Florida-France Linkage Institute here: https://www.usf.edu/world/for-students/funding-scholarships/florida-france-institute/index.aspx
Once a student has successfully completed a year of study at USF, they are eligible to apply for a Miklos Scholarship of up to $3,000 USD per semester which can be used to help cover the costs of accomodation and meals. If you meet the following qualifications, we urge you to apply for this funding:
– French heritage: Proof of French citizenship and birthplace in France
– Full time, degree seeking, undergraduate at USF who has completed at least two semesters (30 hours at USF)
– Current GPA of 3.0 or above
The Miklos Scholarship is given to 3-5 top scholars at USF each year who meet the criteria and are selected by a committee on the basis of merit, application and essay. Selected students receive an award of $2,000 to $3,000 per semester, which is renewable for up to 6 semesters if qualifications continue to be met. This scholarship does not include the summer study.
U.S. News & World Report has ranked USF as one of the nation's top 50 public universities for five consecutive years, and in 2023 USF earned its highest ranking ever among all universities public or private.
In 2023, USF became the first public university in Florida in nearly 40 years to be invited to join the Association of American Universities (AAU), a prestigious group of the leading universities in the United States and Canada.
For more information, contact Ms. Carol Kim at ffli@usf.edu
Listing Owner
Member Since: October 16, 2023
Contact Owner
You must be logged in to inquire about this ad.